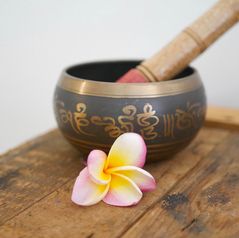 Wellness Consultation & Mini Reiki Treatment - Complimentary
Do you ever feel stuck? Do you feel like change is needed but are unclear where to start? Do you desire a clear sense of drive and purpose? Do you feel like you are playing small to keep everyone else comfortable?Or that you don't know or lost connection to who you are (or want to be)?Do you fear how people will react if they 'knew the real you?' Do you need to (re)connect with your most authentic self? How would it feel to truly accept and even unapologetically celebrate your unique experience and expression of yourself? Or are you chronically Stressed Out? Tired? Just trying to manage the increasing demands of a busy life and need an edge? Do you need tools, resources,or support to help manage your stress, pain, anxiety, or depression? Or do you need support for a new habit (or changing an old one)?
Curious what these Wellness sessions are all about? Want more information before you book a full 1h or 90m session? Book a consultation now to find out how we can help you make your life even better. And as an added gift, you can enjoy a Mini Reiki** Treatment to increase relaxation, healing, and mental clarity.
**Reiki is a Traditional Japanese technique for stress reduction and relaxation that also promotes physical, mental/emotional, and spiritual healing. It promotes a deeply relaxed state, relief from pain, and an overall sense of well-being. It is a fully clothed modality, and may involve touch
A $60.00 value, Regular price $25.