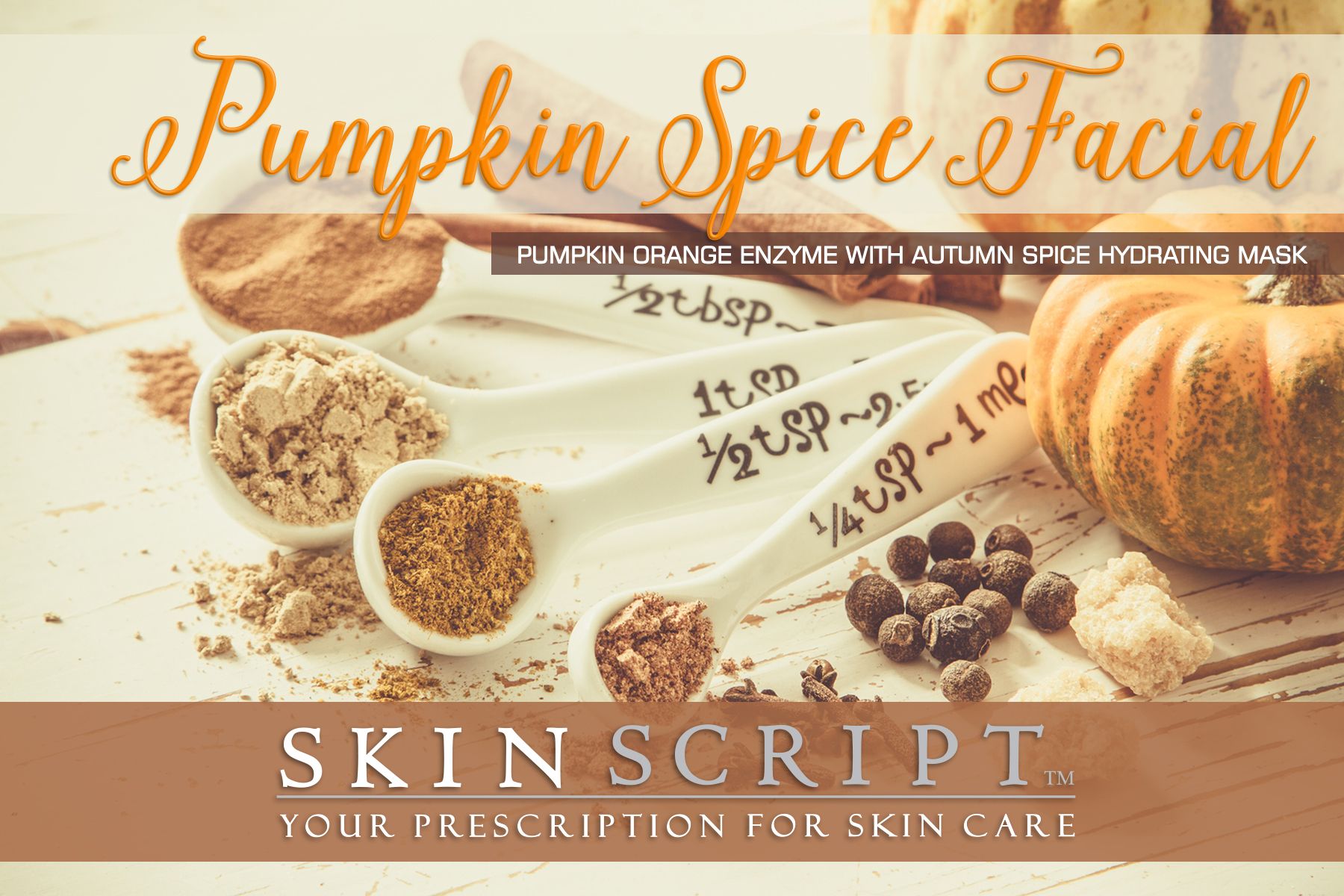 Pumpkin Spice Facial - 60 minutes - $65 member/$80 nonmember
Fall is in the air and that can only mean one thing….Pumpkin! This wonderfully aromatic facial will nourish the skin with antioxidants as it's packed with Vitamins A and C. This 15% Pumpkin-Orange enzyme will exfoliate and reduce oil while you enjoy the wonderful smell of pumpkin and orange. Get gorgeous for fall! The Autumn Spice Hydrating mask has nutmeg to soothe inflammation, yet is also anti-bacterial. Cinnamon creates a warming sensation in the skin while mangosteen, honeysuckle and passionflower provide anti-aging benefits for healthy, nourished skin. The Pumpkin Spice facial begins with two botanical cleanses, an enzyme exfoliation with Pumpkin-Orange, a relaxing foot massage while the enzyme lifts dead skin, extractions if necessary, face, neck, shoulder and décolleté massage with nourishing desert botanical organic jojoba oil, a creamy Autumn Spice Hydrating treatment mask with a hand massage and moisturizer/SPF. Regular price $90.
In order to receive the October Special price, appointment must be booked for October 1 - October 31. Discount will be applied during appointment checkout.