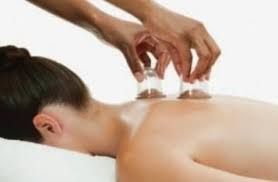 Cupping Massage - 90 minutes - $105 member/nonmember
A deeply therapeutic combination of Massage and Cupping* to relax, renew, and restore. Approximately 60 minute relaxation massage with the expert addition of 30 minutes of cupping in (usually 1-2) areas of extra concern. Cupping will be interspersed with massage to create a sense of flow and to enhance the overall experience and therapeutic results.
*Modern Cupping uses cups of various materials, and a pump or some other kind of physical suction that gives the practitioner a high level of control over the level of suction applied to the client, is low risk, and non-invasive; Cupping is believed to break up congestion and adhesions in the fascia, activate immune cells, release Nitric Oxide, detoxify the blood, and enhance the movement of chi (life energy)
Regular price $135.
In order to receive the October Special price, appointment must be booked for October 31. Discount will be applied during appointment checkout.